Expanding our Family through Adoption
We never imagined that expanding our family through adoption would be a seven-year journey, but everything turned out exactly how it was supposed to.
It's funny we can say that now, but we dealt with frustration, disappointment, and doubt during those seven years. Re-filling out paperwork, hearing no positive updates year after year, and reading about the disintegration of Haitian law and order was challenging to endure, but it forced my husband and me to put our trust in God's plan to grow our family through adoption. That whole time we were experiencing setbacks, God set us up for a little boy on the other side of the world.
Our Calling to Expand our Family through Adoption
We knew we wanted to expand our family through adoption. We officially applied for the Haiti program in March 2015 after months of research and prayers. Our family dove into loving and learning Haitian culture and preparing to raise a black child. The anticipated 2-3 year process turned into over five years of waiting. At a certain point, we'd waited so long and invested so much emotionally that we felt like we couldn't walk away, as if we were abandoning a child we hadn't even met yet. Our kids were getting older, my husband and I were getting older… I remember shedding so many tears during those 5+ years of waiting for good news from Haiti and picturing them in our family, buying things in threes, only to hear nothing. Through it all, CCAI was there with empathy, honesty, and understanding.
Even though the Haiti process ultimately was not successful for us, it brought our family an appreciation and understanding of Haitian culture, took us on a mission trip to Haiti, and afforded us a greater awareness of racial injustice for black Americans. It caused us to rethink how our toys, books, movies, and more should reflect people of color. It created many opportunities for us as parents to have conversations with our son and daughter about race, inequality and being an upstander.
The Hard Decision
It was an emotional decision to close our Haiti file in 2020, but CCAI supported us by helping us switch to the Taiwan program. We so desperately wanted to expand our family through adoption! The light at the end of a dark tunnel! We loved that the Taiwan program was stable and the information about children was plentiful. In December 2020, we finally found a child who we believed was an excellent fit for us to grow our family. Because he was nine, he could also give his consent to join our family. A powerful decision for such a little boy.
Finally, in June of 2022, after Skyping for over a year, we were given the green light to travel and thus began our 21-day adventure to beautiful Taiwan. We had 7 days of quarantining in a small hotel room (one room. With two kids. We all survived.), then a week of exploring Taiwan before finally meeting our newest addition! We got high fives (his plan for our first greeting), he showed us around, said his goodbyes, and happily joined his new family. Such a surreal moment, like, "Are they letting us take him home?? Have we finally done it?!"
Happy Endings in Growing our Family through Adoption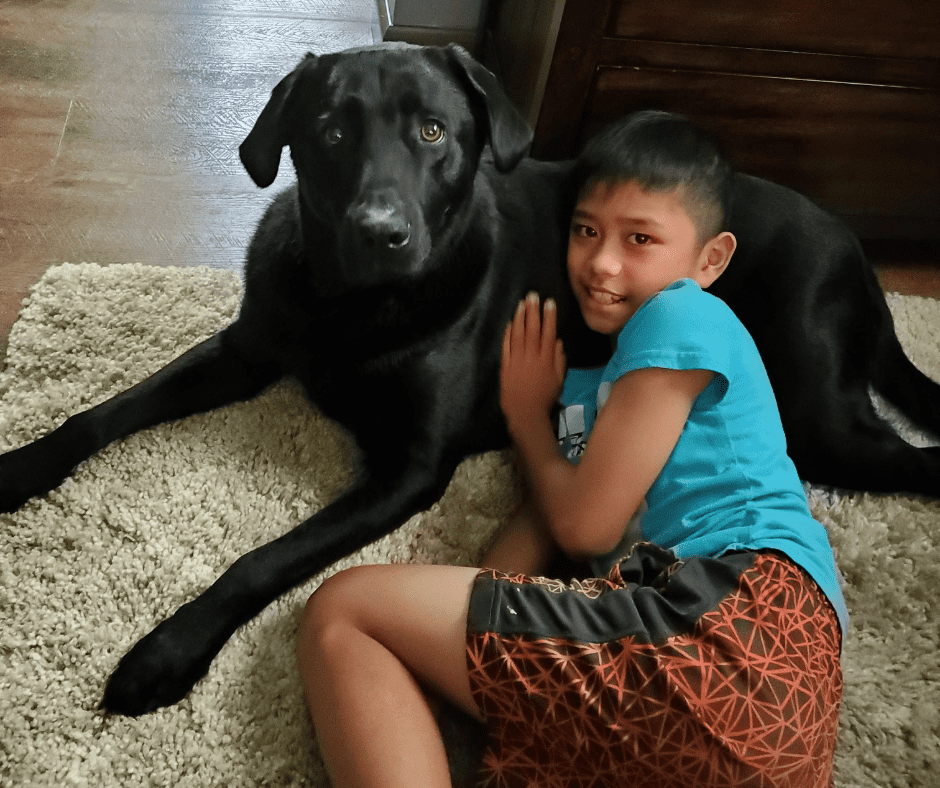 In recapping this story, I remember all the ways God was moving for us. Whether getting our special entry permits back in time to fly to Taiwan, not getting COVID while traveling, flights being on time, clearing paperwork, or government agencies filling things out quickly – so many things that we stressed about ended up coming through just fine.
Our newest son, now 10, is a bright light in our home with his infectious laugh, sweet nature, and genuine enthusiasm for life. While we occasionally experience the usual bumps in the road, we have CCAI to thank for preparing us for the road ahead and Cathwel for equipping our son. Like it says in the song Waymaker, "Even when I don't see it, You're working," we learned that God was putting all the right people in place to help this adoption journey happen and for a little boy on the other side of the world to find a forever family to call his own. Expanding our family through adoption was the best decision we've ever made!
Englebright son with his dog.
To learn more about adopting from Taiwan, please visit our Taiwan Adoption Program Page.